We are able to respond immediately to a variety of emergency situations!
The emergency Electrician in Birmingham operated by Direct24 understands your concerns when it comes to needing an electrician. Emergency service Electrician in Birmingham operated by Direct24 offers electric emergency services on the whole area of Birmingham. Collaborating with the best expert electricians able to repair any type of electrical fault. In fact, you can reach an electrician 365 days a year 24 hours a day if you call us at 01217900686. As a result, urgent interventions are ensured and carried out in the shortest possible time. Do you need an electrician in Birmingham? Certainly, offering 24-hour emergency service, 7 days a week, to meet your needs at any time of the day. You shouldn't have to wait when you have an electrical emergency. The "Always Ready" philosophy is the basis of success!
If you need a 24-hour Electrician in Birmingham, call us at 01217900686. In addition, the technicians that collaborate with us can assist you with electrical maintenance issues.
– Storage heaters
– Power showers
– Safety alarms
– Test certificates
– Electric Fault Finding
– Fuse Box Tripping
– Switch Tripping
– RCD Tripping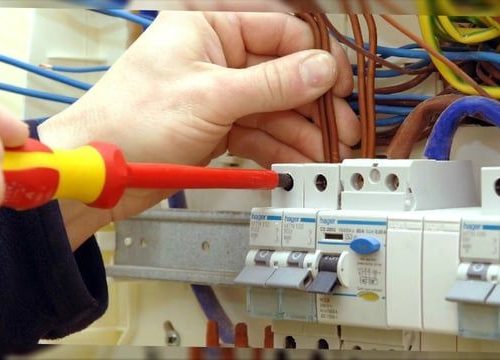 Electrician in Birmingham – Emergency 24 Hours




CALL US TO 01217900686

. 

We are available 24 hours including holidays!

The emergency response electricians perform their work with seriousness and professionalism. They are qualified professionals specialized in troubleshooting the problems, in order to identify the malfunctioning of the plant, finding the best solutions for a proper restoration of the failure. Whatever your electrical needs are, Emergency Services in Birmingham is the right team for you!

Basically, electricity is the backbone of modern retail structures and an occasional failure is inevitable. Therefore, timely and efficient repair of electrical faults is absolutely essential. The electricians we collaborate with highly qualified licensed electricians operated by Direct24. They are ready to provide electrical breakdown repairs quickly and efficiently whenever necessary.
To ensure the safety of the inhabitants, electrical inspection is a must for every household. It's actually necessary, but it certainly doesn't have to be a cause of high blood pressure. The standard requires that ONLY seasoned and certified engineers do the test certification. Consequently, ensure that the electric supply is economically fit and that meets the British housing parameters. In fact, we are ethical and transparent in the operation, and the interaction with clients is quite high.
Finally, with advancement in technology, we don't need to keep in touch with the property day and night by maintaining physical contact. Many alarm system characteristics can scare the criminal and boost the response time of the police. In case that a burglar breaks with the aim of stealing assets while no one is at home, the system will start alarming. In case you have a malfunction of the safety alarms, contact us, and we will have the problem solved within a short period.
Do you have any emergency electrician need and wonder who will see you through the problem? Then, we have the best electricians who can be right at your doorstep, waiting to give you the right services. Therefore, a fast response is guaranteed and each job is finished in a record time. Every electrician receives regular training, is fully qualified, experienced, licensed and ensured that you get the best and most up-to-date service possible.
Storage heaters are electric heaters which conserve thermal energy during the night by heating up inner ceramic blocks and then distributing heat to maintain your house warm during the winter days. You must know best how to use storage heater for smart energy consumption than also you should know that they provide a warranty if any issues are experienced afterward. Having phased out manual thermostat that controls and is incorporated in an automatic way the ones that are really precise in setting the temperature and also very efficient.
Also known as pumped showers, they give homes with low water pressure a middle ground alternative. If you are yet to understand the different types or functions of power shower the electricians are ready to help you. Despite changes in the supply of pressure, the water pressure will remain constant thanks to the thermostatic control. Thus, it is ideal for families with the elderly and children. So, find your perfect power shower by only calling Electrician in Birmingham Emergency 24 Hours operated by Direct24.
Emergency Electrician in Birmingham offers 24 Hour emergency contact in your local area.
We're here for your electrical needs, from power to lighting – Give Us a Call at  01217900686