We are able to respond immediately to a variety of emergency situations!
When it comes to electrical services it is important to provide high-quality services. We are by your side to assist you in  case you have an electrical problem. We believe in treating other people and their properties as we would like them to treat us and ours, with the focus on quality and safety. If you need an emergency electrician in Sefton or need domestic electrical installation work or have any questions, please contact us. We will connect you as fast as possible with a proficient electrician that resides nearby. The local technician will use the latest testing, tracking, and repair devices. If you need' electricians near me' who know exactly what they're doing do not look further!
If you need a 24-hour Electrician in Sefton, call us on 01519470814. In addition, the technicians that collaborate with us can assist you with electrical maintenance issues. Above all, you do not have any emergency problems in the future. Call for an emergency solution online.
– Storage heaters
– Power showers
– Safety alarms
– Test certificates
– Electric Fault Finding
– Fuse Box Tripping
– Switch Tripping
– RCD Tripping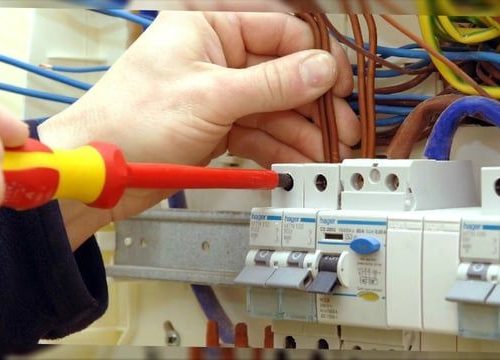 Electrician in Sefton – Emergency 24 Hours




CALL US TO 01519470814

. 

We are available 24 hours including holidays!

Switch trips on a daily basis? Then it's time to contact an electrician to figure out the problem for you. As we all know, emergencies usually happen when no one expects them. But, unexpected electrical emergencies are perhaps the most severe, because they appear to escalate very quickly. In such occasions, all you need is a quick response. We are the right place to contact because we collaborate with 24h emergency electricians in Sefton.  They will arrive as soon as possible to examine the faults and causes of the electrical problems you may have. In addition, the skilled electricians provide effective, guaranteed and reliable electrical repairs.
Electricity is used to heat the inner ceramic blocks of the storage heaters. Over a number of hours, the elements slowly transfer heat to a very high density material that retains and stores heat for use on the next day. Especially, the last generation storage heaters use state-of–the-art insulation technology to hold as much heat as possible for as long as possible.
Did the lights in your house just shut down, and you don't know why? Then it might be time to call an emergency electrician. We are the most reliable tool to find a local electrician whenever an electric emergency strikes. We collaborate with emergency electricians available to you 24/7 for situations ranging from power outages to smoking outlets.
Although, power showers use electric energy, they're not the alike to electric showers. There is some minor misunderstanding on the internet as to the difference between a power shower and an electric shower. In fact, a power shower takes water from hot and cold feeds. Then it increases the pressure using an electric pump and eventually create a bracing shower.
An electrical inspection implies a well-defined check of your entire electrical system, assuring that all electrical wirings, connection parts, tools such as appliances comply with legal safety standards. Electrical Inspection includes carrying out regular, preventive and comprehensive electrical inspections  in order to evaluate their compliance with national codes and standards.
A smoke detector is a small electrical device which emits an alarm when smoke or fire is detected. Hence, it is a wise action to invest in installing smoke detector systems by electricians nearby. Whether you require a smoke detector installation or a smoke detector repair, contact us. Electrical service experts will perform the service that you require quickly and effectively.
Emergency Electrician in Sefton offers 24 Hour emergency contact in your local area.
We're here for your electrical needs, from power to lighting – Give Us a Call at  01519470814