We are able to respond immediately to a variety of emergency situations!
Emergency Electrician in Watford, operated by Direct24, stands for quality and safe electrical service offered by the best technicians in your area. They've successfully established themselves as the leading 24/7 service in Watford when it comes to the provision of quality electrical services. Since we always ensure that we collaborate with technicians that deliver quality output and exceed client expectations we have gained a huge number of clients. Furthermore, they test each job after every repair or installation because they want to make sure every job is left in neat and perfect conditions.
If you need a 24-hour Electrician in Watford, call us on 01923937023. In addition, the technicians that collaborate with us can assist you with electrical maintenance issues. Above all, you do not have any emergency problems in the future. Call for an emergency solution online.
– Storage heaters
– Power showers
– Safety alarms
– Test certificates
– Electric Fault Finding
– Fuse Box Tripping
– Switch Tripping
– RCD Tripping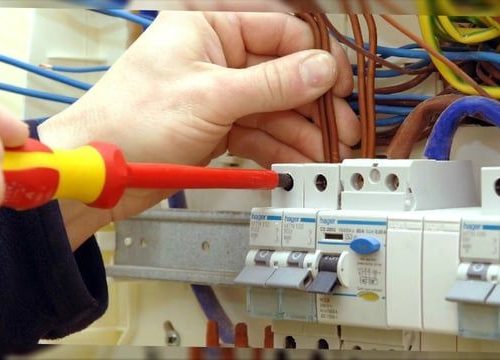 Electrician in Watford – Emergency 24 Hours




CALL US TO 01923937023

. 

We are available 24 hours including holidays!

Certainly, we have carefully vetted each of the technicians by collaborating with the most qualified and prepared ones. We also ensure that all they have the necessary experience before collaborating with them. Moreover, we make sure that we train and update everyone with cutting-edge technology. At last but not least the electricians are certified which means that all the electricians have undergone a rigorous assessment process. In fact, it is necessary to work with a certified electrician for wiring installation and inspection for your domestic electrical installation certificates, for checks against the current BS7671 electrical wiring regulations. So, make sure to find only reliable electricians to work in you wiring system otherwise you would hazard your household.

Although very rare, a problem may crop up again after the technicians leave your premise. If this ever happens, kindly call us immediately, and the technicians will come and redo the job at no extra cost to you. They have strict codes of ethics, safety, and quality in place that each employee has to follow. This ensures that the output always meets the rules and regulations stipulated by the Institute of Electrical Engineers. The electricians that collaborate with us serve local homes and businesses, so no job is too big or too small to handle. We treat each job with utmost professionalism on a first come first served basis.
Power showers are subject to damage and some of the problems the technicians repair include: poor installation, a leaking pump which usually means it has to be replaced and the power shower may take long before starting. In fact, we collaborate with specialized and experienced electricians that can detect your problem and replace the faulty part with a new one. Also, after checking out your problems with the shower the technicians suggest you the best solution based in their long working experience with showers.
There may come a time when the safety alarm malfunctions and that is when you should get a hold of us to repair the problem before intruders catch on. You should always be able to know who has access to your home. We can assist in sending a technician to repair any problem regarding your safety alarm. Some of the following services for instance are common on their everyday working routine: Wireless safety system repair; Safety alarm installation and repair; home safety burglar alarm system installation and repair.
Basically, a storage heater is the best solution during the cold winter days. In case you have noticed malfunctions in your storage heater than who can help you better than us? The technicians we collaborate with offer the most adequate professionals to repair them in order to save your money and not buy a new one. Hence, the electricians are experienced and can find spare parts of any type, brand and model of storage heater and eventually replace it. After the replacement they can ensure you that you will have your storage heater working at his best conditions.
We offer customer service 24 hour to assist you with an emergency electrician to repair electrical services throughout Watford area 24 hours a day, 7 days a week. They are also customer-focused and ensure that they provide excellent customer service to every client they come across. For any updates, replacements, and repairs, they are definitely the right people to cater your electrical necessities. So, if you are looking for a specialist to do electrical repair work at home, or if you need an emergency electrician for your business quickly, contact us.
Emergency Electrician in Watford offers 24 Hour emergency contact in your local area.
We're here for your electrical needs, from power to lighting – Give Us a Call at  01923937023