We are able to respond immediately to a variety of emergency situations!
Any kind of damage that is reported in your electrical system can be quickly and easily repaired by Emergency Electrician London 24h operated by Direct24. Indeed, the technicians guarantee that the interventions are carried out in a professional manner. We collaborate only with certified electricians in order to guarantee safety for every dangerous and unsafe installation. Hence, the professionals meet all the high standards for safety and professional workmanship.
If you need a 24-hour Electrician in London, call us at 02034112027. In addition, the technicians that collaborate with us can assist you with electrical maintenance issues. Above all, you do not have any emergency problems in the future. Call for an emergency solution online.
– Storage heaters
– Power showers
– Safety alarms
– Test certificates
– Electric Fault Finding
– Fuse Box Tripping
– Switch Tripping
– RCD Tripping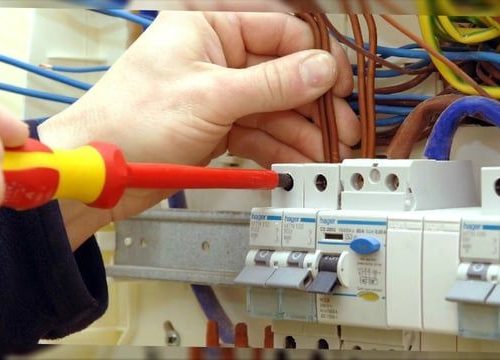 Electrician in London – Emergency 24 Hours




CALL US TO 02034112027

. 

We are available 24 hours including holidays!

We are on call 24/7/365 and ready to be in your house, office or business as soon as possible. Since we operate as an emergency service, you can be sure that the technicians will be in your house in a short time. In fact, highly qualified electricians will be able to solve any problem even during the middle of the night. Whether you require installation work, repairs or a thorough check of the electrical system we have the resources to get the job done.

Furthermore, the technicians understand that the working environment will be your home so, they try to minimize as much as possible the inconvenience. They make sure that any mess is cleaned up before they leave. Above all, they have strict policies on respecting customers' boundaries. Consequently, that has made us a leader, and we lead a vast number of happy customers who trust us to any electrician service.

Also, the engineers are customer-friendly and are scattered in completely different regions of London. So, they are able to serve whenever required by us. By being local, they are able to offer a quality and fast service for all types of electrical emergencies. Also, the customer service is available 24-hours, even on holidays. Upon your call we will send immediately a technician to inspect, isolate and finally solve your defect. Surely, they will guarantee a safe and long-lasting repair.
In case you have any of the following problems with your storage heater, the professionals can help you repair it:
-A storage heater that is leaking, which could potentially be dangerous.
-A heater that produces too much heat.
-Enormous energy bills.
Common safety alarm problems the electricians operated by Direct24 can resolve:
-False alarms that disturb your neighbourhood's peace
-Sensor not sensing movements at all, which means intruders can come in and out of your property with ease.
-Insufficient coverage for the entire house.
Generally, these are power shower problems that the technicians deal with:
-Water doesn't come out with the desired pressure.
-Fluctuations in water pressure which can lead to electrocution when there's no water coming out of the shower and the water heater socket is on.
Emergency Electrician in London offers 24 Hour emergency contact in your local area.
We're here for your electrical needs, from power to lighting – Give Us a Call at 02034112027