We are able to respond immediately to a variety of emergency situations!
The electrician services are reliable. The fact that we are available 24/7 and we collaborate only with licensed and experienced 24-hour electricians in Sunderland, means that you can depend on us whenever you require emergency electricians. At whatever time you have any issues, contact us, and we will provide you with the nearest technician. We ensure that your call does not go unanswered so that we get to save you from the distress. The quality of services that we deliver cannot be doubted.
We offer high-quality services. The technicians come with their tools, including computerized ones, to help with the diagnosis, correction of the problem and prevention of recurrence. When faced with electrical issues, trust us to deliver the services on time. Once you contact us, we promptly act by dispatching a team of professionals who will come to assess the problem and ensure they provide a solution using the shortest time possible.
If you need a 24-hour Electrician in Sunderland, call us at 01917210613.
So, call or book an appointment online.
– Storage heaters
– Power showers
– Safety alarms
– Test certificates
– Electric Fault Finding
– Fuse Box Tripping
– Switch Tripping
– RCD Tripping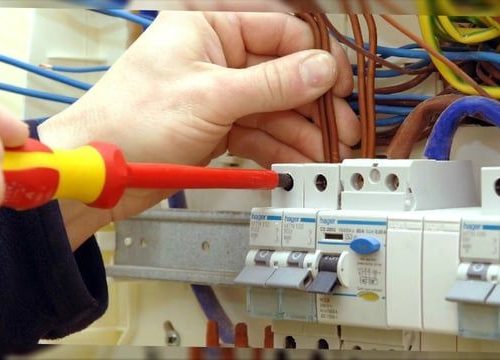 Electrician in Sunderland – Emergency 24 Hours




CALL US TO 01917210613

. 

We are available 24 hours including holidays!

Here at Emergency Electrician in Sunderland we are concerned about your safety. We offer fuse board upgrades services to ensure that fuses which result in reduced operation get replaced. Therefore, all the electrical intervention be it full new electrical installation or minor interventions are done respecting BS 7671:2018 – Requirements for Electrical Installations. For each completed work from the electricians you will receive the paperwork that includes the test results. In fact, Electric Installation Certificate will provide you a declaration that the new installation is safe. Also, if you do some minor changes in your electrical system such as adding new lighting points to an existing circuit you will receive a Minor Electrical Installation Certificate.
Storage heater is a great option for those who rely on electricity for heating purposes since it is super convenient. Basically, its name implies "to store heat" the principle of how a night storage heater works. We can repair any type or model of storage heater because the technicians we collaborate with have experience with a vast number of them from old generation to the very latest innovation in storage heating. Surely there are various benefits you can avail from all types of storage heater. There isn't need for pipes, boilers or flues and of course they guarantee 24 h warmth for the cost of 7-10 h worth of cheap electricity. Furthermore, they are very practical as they get clean very fast, are easily upgradable and are reliable for long life.
The professionals we collaborate with can handle all the different types of showers present in the market and can be contacted at any time. The technicians understand that most people want to transit from the traditional low-pressure systems to systems which can hold high pressure. Well, in this case we can confirm that you cannot find better professionals who understands and repairs any type of power showers, providing you with the best solution regarding your problem. Of course, we understand very well how important is to have a shower working normally without disruptions. Therefore, we offer assistance with the best technicians at your disposal.
Electrician in Sunderland offers a swift service 24 h, handling even emergencies regarding safety alarms. Also, to carry out repairs' replacements the technicians fully equip across varying environments and situations. When you notice that it is not working well, such as when the monitors do not display anything, do not hesitate to contact us. Regular inspection of these safety alarms is also another thing that we do through the maintenance services.
Emergency Electrician in Sunderland offers 24 Hour emergency contact in your local area.
We're here for your electrical needs, from power to lighting – Give Us a Call at  01917210613