We are able to respond immediately to a variety of emergency situations!
To begin with, veryone needs an emergency electrical repair that they can count on day or night. Fortunately, we're here for you, and you can always rely on us for any electrical emergency. Call us anytime, and we will bring to your premises the nearest electrician to fix all your electrical problems. Currently, operating in Stroke on Trent and cooperating with emergency electricians that are available 24h-7. We serve customers around Stoke-on-Trent on a 24-hour basis for different technical problems that you might have in your house. Emergency electrician in Stroke-on-Trent is notorious for the swift service and for respecting all the customer service standards.
So if you need a 24-hour Electrician in Stoke-on-Trent, call us at 01782301008. In addition, the technicians that collaborate with us can assist you with electrical maintenance issues.
– Storage heaters
– Power showers
– Safety alarms
– Test certificates
– Electric Fault Finding
– Fuse Box Tripping
– Switch Tripping
– RCD Tripping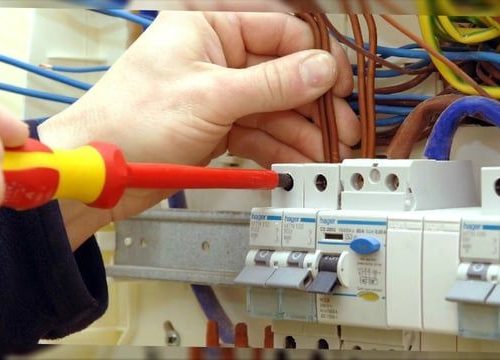 Electrician in Stoke-on-Trent – Emergency 24 Hours




CALL US TO 01782301008

. 

We are available 24 hours including holidays!

The technicians always have a van which is full of electrical materials and equipment. They are always prepared while waiting for the call. In fact, having everything intact saves time, as it eliminates the need to waste time looking for and packing the stuff that they need for repairs. Of course, all the materials and equipment come from reputable suppliers and manufacturers since quality tools and materials are necessary for quality work. We collaborate with top experts in your area and all of the technicians are certified and experienced. Therefore, expect quality work whenever you contact us to come and sort out an issue in your property.
You need a service provider that will not compromise your safety and will have measures to immediately respond to any threat that may occur. In fact, protecting people and property by providing 24h assistance for any safety alarm problem is the main objective of this service. All the technicians that collaborate with us provide a highly professional, friendly service and quality workmanship. Surely, they take pride in themselves on providing excellence in repairing and maintaining a wide range of safety alarms.
Whether you are replacing an existent power shower or installing a new one, finding the right power shower that meets your needs can be quite daunting. In fact, it is easy for the technicians to suggest you the best option. Considering your budget, the electricians will surely advice you the best power shower because they are familiar with each power shower brand. Since the technicians that collaborate with us are trained by the leading shower manufacturers in UK, they can also carry out repairing for any type of power shower brand.
An electrical emergency is nothing to joke with or even postpone since it may actually put your life in danger. Therefore, we will provide the service you want professionally, reliably and promptly 24/7. There is literally no time you cannot get in touch with us. The customers can rely on the promptness and expertise while always being treated with the utmost cordiality. We collaborate with master electricians which are competent experts who receive regular training. They're always up to date with the latest in electric industry and safety standards.
Storage heater is a great option for those who rely on electricity for heating purposes since it is super convenient, easy to install, quiet while running and will really save you money on the electricity bill. Some features such as: the intelligent charging algorithm that is used to compute precisely how much electricity will be stored are handy for the consumers. Therefore, you need to maintain it, repair it by calling the 24h customer service. Surely, the technicians provide installation service 24h, for any type of storage heater.
Electrical Inspections cater for electrical connections, in order to make sure they are in perfect working condition. You can identify any problem that may cause fire or injury in the future. For instance, in the event of a claim fire caused by an electrical installation, the certificate demonstrates that the installation is in accordance with the safety standard, so you can claim fire insurance.
Emergency Electrician in Stoke-on-Trent offers 24 Hour emergency contact in your local area.
We're here for your electrical needs, from power to lighting – Give Us a Call at 01782301008