We are able to respond immediately to a variety of emergency situations!
Are you searching for an emergency electrician in Croydon? Then, you are in the right website at the right time! Certainly, you can fully rely on Emergency Electrician in Croydon to mend all your electrical issues. With years of expertise within the business, we collaborate with electricians that can resolve a myriad of electrical issues. We tend to get many walk-in customers who eventually, become repeat customers and referrals. Hence, we've worked hard to grow and maintain the name, by collaborating with quality electricians and services that usually exceed client expectations. Surely, happy customers don't hesitate to unfold their positive feedback.
In fact, all the electricians are calm and inspire confidence even in the most complicated emergency situation. Definitely, they have proved to handle even risky emergencies and settle things down. They work with the latest tools in order to minimize the impact of the fault. Further, they isolate the problem to eventually solve it without leaving a trace of the previous disaster. Since we collaborate with local electricians, we can be very fast in your home or business and give you a fast solution.
Do you need a 24-hour Electrician in Croydon? Call us at 02080897614. In addition, the technicians that collaborate with us can assist you with electrical maintenance issues. Above all, you do not have any emergency problems in the future. Call for an emergency solution online.
– Storage heaters
– Power showers
– Safety alarms
– Test certificates
– Electric Fault Finding
– Fuse Box Tripping
– Switch Tripping
– RCD Tripping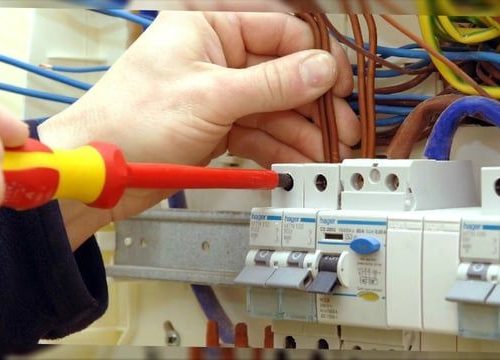 Electrician in Croydon – Emergency 24 HOURS




CALL US TO 02080897614

.

 We are available 24 hours including holidays!

At Emergency Electrician Croydon, a website operated by Direct24, we tend to reach the best level of client satisfaction. We serve domestic, business clients, thus no job is too tiny or too massive for us, indeed.
Night storage heaters can be a useful choice for families that use electricity to heat their home. A typical storage heater is wall-mounted and looks a bit like a radiator. It operates by collecting electricity over a few hours at night and storing it as heat in its internal ceramic elements to use the following day. Consequently, storage heaters operate efficiently if the household is on an Economy 7 tariff. We have experts in installing, repairing and maintaining a vast of storage heaters brands. As a result, storage heaters will minimize energy usage, thereby you will save energy bills.
Basically, safety alarms are important to keep intruders away from your premises. In order to keep you, your family or business safe, we will provide an electrician to facilitate installation, repair and maintain of your safety devices. Surely, a burglar alarm system must be kept in good condition to keep your property safe. Therefore, the electricians operated by Direct24 offer maintenance services so that your system can always be at its best to keep intruders at bay. To safeguard the assets, present within a structure, be it money, jewelry, computers, furniture, today the technological development has made available to us sensors capable of even detect bio metric data.
Emergency Electrician in Croydon offers 24 Hour emergency contact in your local area.
We're here for your electrical needs, from power to lighting – Give Us a Call at  02080897614