We are able to respond immediately to a variety of emergency situations!
Electrical problems do not notify you in advance, and of course they could happen when you least expect. If you're planning on repairing electrical problems yourself, please beware that you could be putting yourself or family in danger. Only a certified and qualified electrician should handle electrical work, to limit accidents and fires that could turn out to be fatal. In fact, you can`t find better local electricians than the ones operated by Direct24, indeed Emergency Electrician Wandsworth is made of skilled and experienced electricians. Thus, you can always rely on us to restore comfort and order in your property.
Besides we offer competitive rates when it comes to pricing, you don`t have to pay an arm and a leg for electrical repairs. Moreover, we collaborate with a team of electrical experts that have the expertise to do a quality job every time. Since we deal only with certified electricians that work safely, eliminating any potential risk we could reach the trust of the precious clients.
 If you need a 24-hour Electrician in Wandsworth, call us at 02080893203. In addition, the technicians that collaborate with us can assist you with electrical maintenance issues.
– Storage heaters
– Power showers
– Safety alarms
– Test certificates
– Electric Fault Finding
– Fuse Box Tripping
– Switch Tripping
– RCD Tripping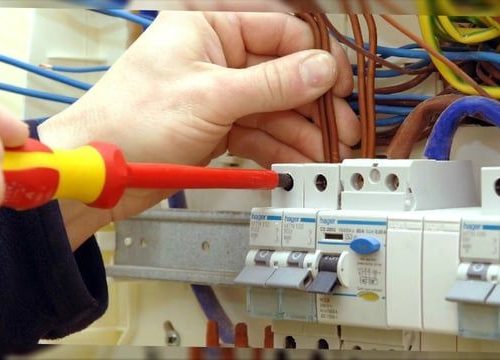 Electrician in Wandsworth – Emergency 24 Hours




CALL US TO 02080893203

. 

We are available 24 hours including holidays!

We deal with anything from a burnt fuse to a broken-down electrical equipment. The best thing about us is that we are always at your disposal regardless of the time. We don't operate under the standard 9-5 working schedule. Certainly, we dedicate all the time in order to be in your service and to offer you the best and fast solution in any electric emergency. In fact, an emergency can strike at any moment of the day, week or year, therefore we are always ready to accomplish any electrical need.
Your house is not complete if you have not yet installed power showers. We collaborate with the right professionals to address your power showers issues. Most people have an understanding of showers but have little knowledge of the power shower systems. Since power showers have a built-in electrical pump in order to increase the flow rate, they definitely offer a solution for households with low water pressure. Power showers have a more powerful water flow than electric showers therefore it is more preferred for those who seek relaxation and a massage-type effect from their shower.
Homes can be uncomfortable during winter when there are no storage heaters around. Housing agencies and homeowners find it necessary to have a storage heater installed in their homes but in order to install properly you need to employ the right people. We collaborates with specialized electricians with a broad experience with all types of storage heaters. Since they have the right experience, they know very well each model and brand and subsequently you will receive the best suggestions and advises. The replacement of faulty parts will turn your storage heater at normal working order.
Safety alarms act as a watchdog when we are not near our homes or businesses. There are two distinct types of safety alarms namely, bell only and monitored safety alarms. Bell only, mostly used in homes, produces the high pitch of annoying sound when safety gets bleached. On the other hand, a safety alarm gives you the peace of mind that your house, family and every valuable possession is safe. We collaborate with the best technicians in order to repair swiftly and accurately any malfunction of your safety system. Don't hesitate to call us!
Emergency Electrician in Wandsworth offers 24 Hour emergency contact in your local area.
We're here for your electrical needs, from power to lighting – Give Us a Call at  02080893203